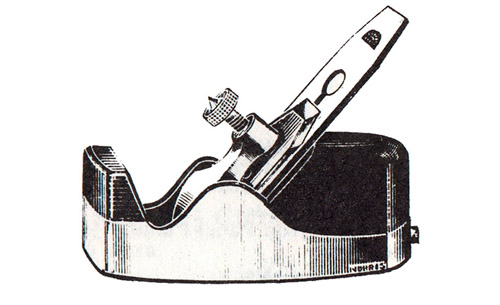 Norris No. 16 Ordinary Iron Improved Smoothing Plane
| Cutter Width | 1¾" | 1⅞" | 2" |
| --- | --- | --- | --- |
| Price (1908 Price List) | SEE NOTES | SEE NOTES | SEE NOTES |
| Price (1914 Catalogue) | 18/- | 18/- | 18/- |
| Price (1928 Catalogue) | — | — | — |
NOTES: Another rare Norris plane as sales for it must have been very slow. Introduced in the 1914 catalogue it was dropped from the Norris lineup by the 1928 catalogue. Only the non-adjustable version was illustrated in the 1914 catalogue and it can be seen, from the image above, that the front bun on the plane appears to have a much sharper taper than on the examples found.
Given the relatively short production run and scarcity, clean examples tend to fetch high prices.
Not the same model as the model marked in the 1908 price list.

---